LIC Mutual Fund awards its public relations mandate to Veritas Reputation PR
Published by : – PRmoment India.
Veritas Reputation PR (VRPR), announced that it has won the PR mandate from LIC Mutual Fund (LICMF), one of the leading players in asset management industry and an associate of the iconic Life Insurance Corporation of India. The PR mandate covers all aspects of corporate reputation management, product communications and media outreach across India in print and digital mediums.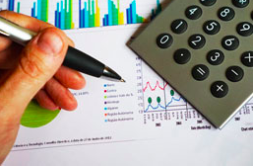 Rajesh Patwardhan, chief marketing officer, LIC Mutual Fund, said, "Our company is on a strong growth path and we needed a dynamic team that could take our reputation to the next level. Team VRPR won because of their strong background in BFSI sector, understanding of all formats of media and capability to execute our campaign across India."
Hemant Batra, managing director, Veritas Reputation PR said, "We believe that our unique reputation management framework offers greater value to large companies like LICMF, which has an all-India franchise and aims at rapid business growth."
Written by Paarul Chand+, PRmoment.in
http://www.prmoment.in/category/pr-news/lic-mutual-fund-awards-its-public-relations-mandate-to-veritas-reputation-pr